Here are a few timelines that cover the emergence of scarce crypto collectibles, aka Historic NFTs.
Naturally, the various timelines focus on different aspects. Some are tokens only, others also include domain names. Most have a bias towards art, while those timelines that I made lean more toward objective properties.
My Timelines
Incrypto Hub
This is a good one from 2021. It includes tokens only. JPJA was not very known yet, so unfortunately it's not up there with OLGA.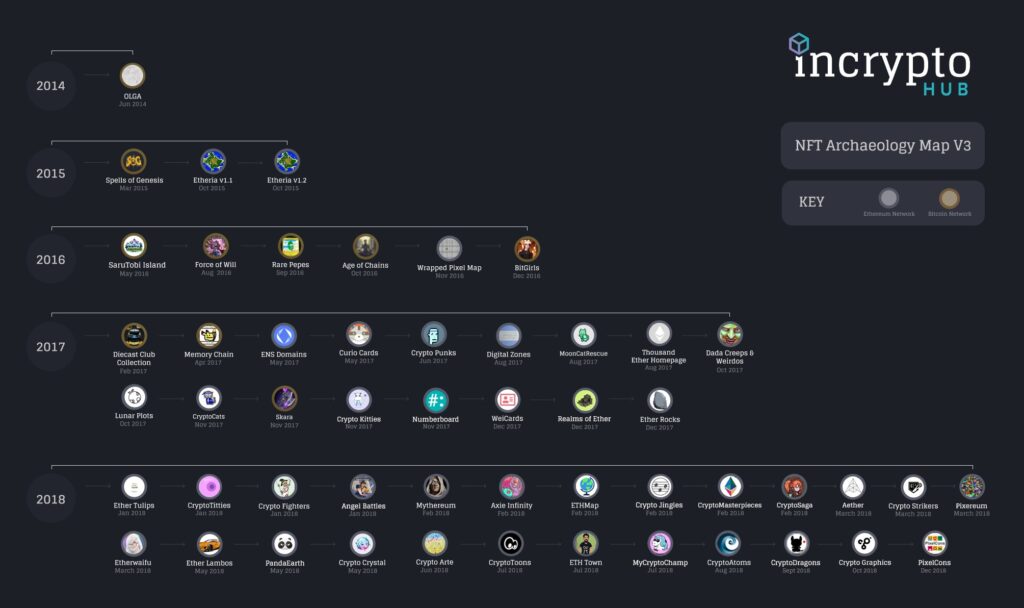 NFT 24-HOUR CLOCK
This is the most extensive timeline I've found. It includes assets such as domains and colored coins in addition to tokens. View the full infographic on Twitter.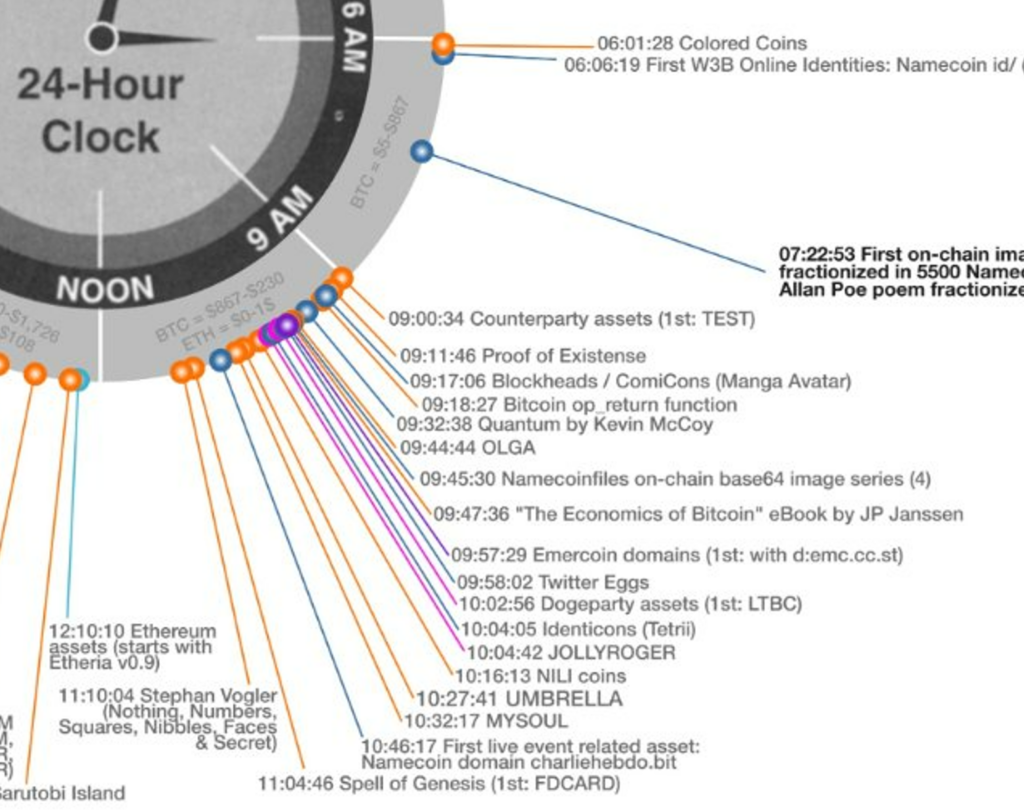 Wrabbit
One of the earliest and most popular timelines. I hope to see more recent discoveries, including JPJA, in an updated version. Follow White Rabbit on Twitter.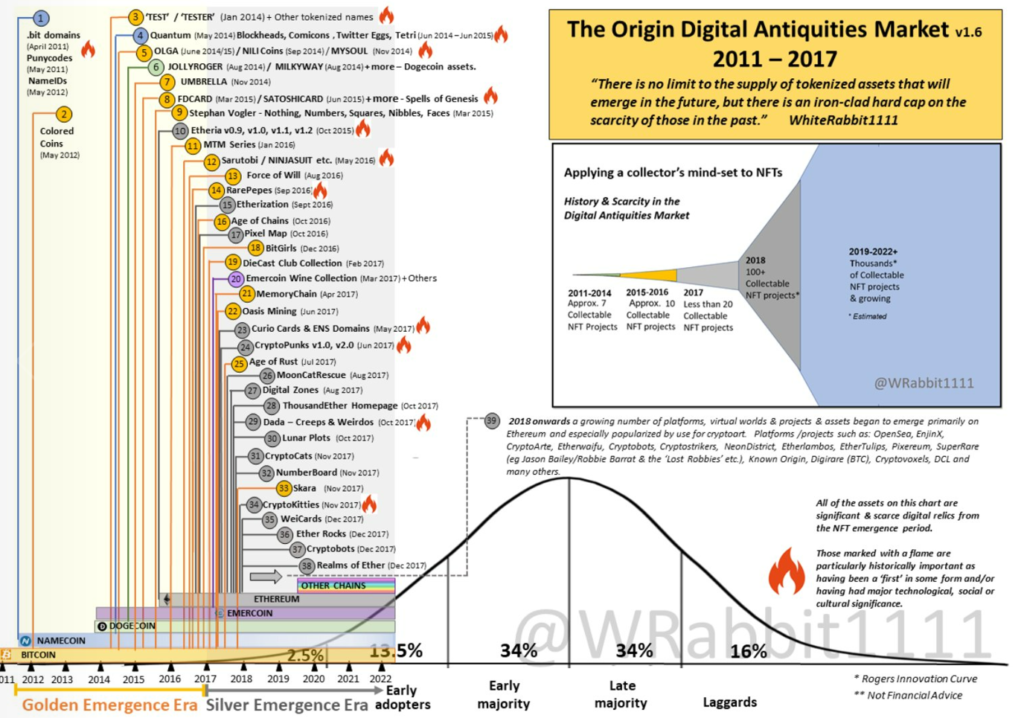 HarryBTC
This is v2 of the original timeline. From August 2021. See Twitter announcement.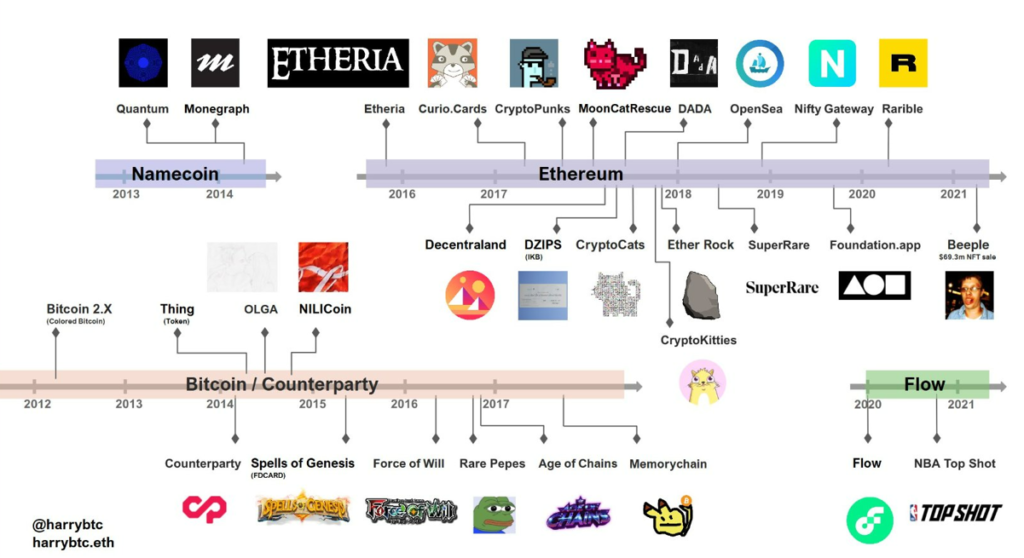 Rediscovery Calendar
Also rediscoveries make up the story of an NFT. I'm pleased to find OLGA's discovery as of March 26, 2021 on @jakegallen's calendar.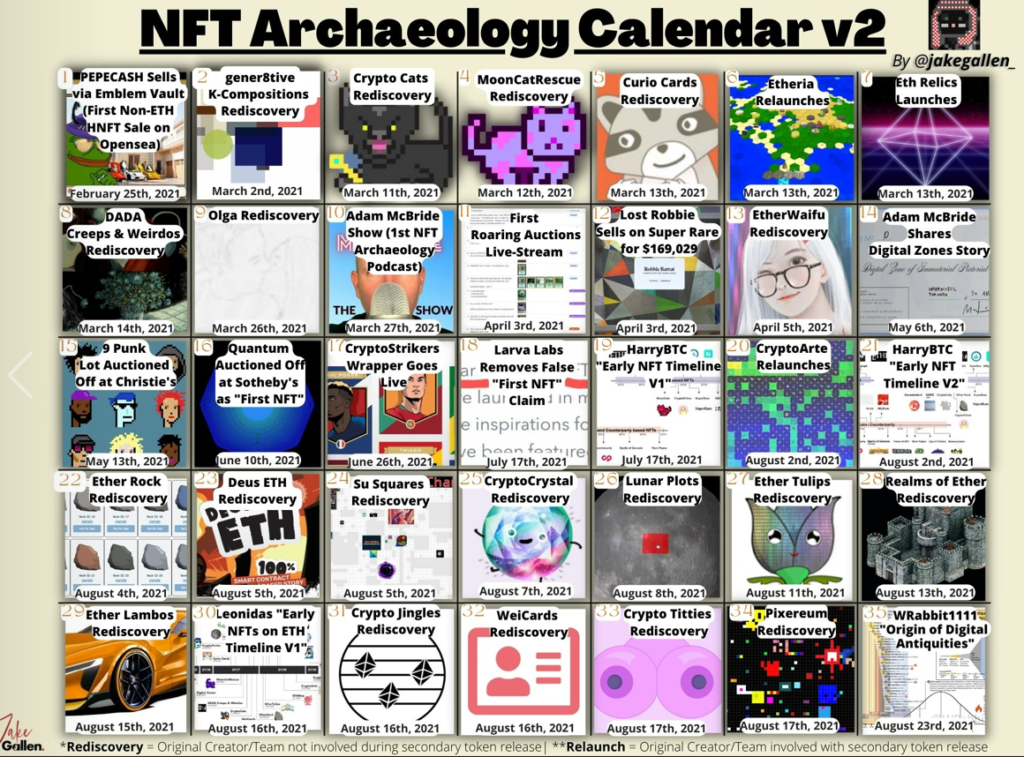 More timelines to be added..
Categories: Uncategorized