Every month I copy all images and videos from my phone over to my laptop.
How to do it quickly with Windows File Explorer:
Connect your phone with a USB cable.
Open the root Phone folder in Windows Explorer.
Search for the relevant year and month, e.g. *201911 for November 2019. All photos and videos are then selected.
Copy all the files.
This works for my Android phone's camera, WhatsApp and screenshots.
Make sure you search All subfolders. It can be selected under the Search tab.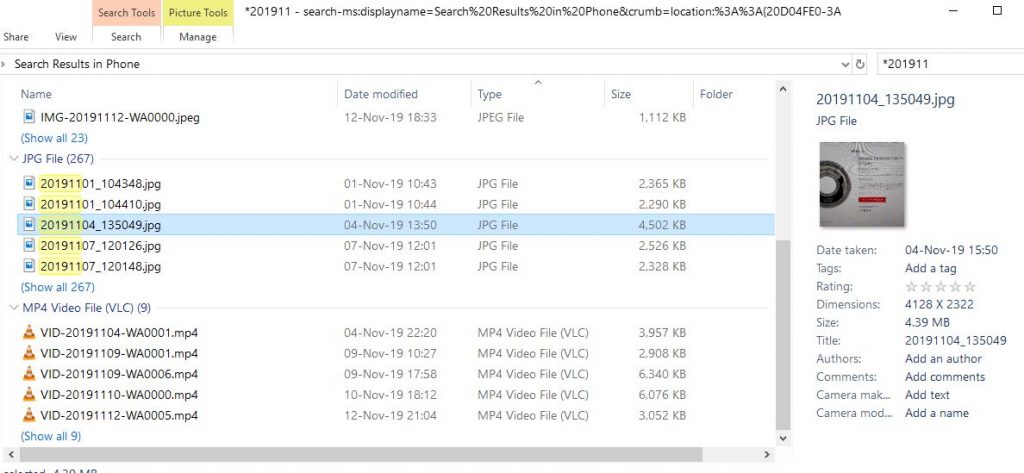 The asterix (*) in *201911 is necessary to catch the WhatsApp files, which begin with IMG- and VID-.
If you use other apps you may need to modify the search to match your situation.
At the beginning of every month I backup my previous month's photos and videos. It's a good routine for organizing and safeguarding memories.
Categories: Uncategorized
Tags: android, file explorer, whatsapp, windows explorer